Mercat Romà de Iesso (Roman Market)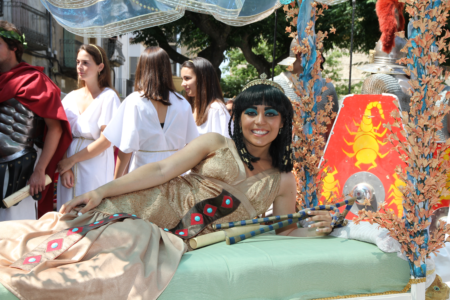 It was declared a local celebration of tourist interest.
Since 1997, every third Saturday of July, the town of Guissona becomes a market set in the end of the 1st century BC remembering its Roman past and the Roman town of Iesso.
The streets and squares of the town become Roman hot baths, a theatre, a forum, Roman gardens, the school of legionaries, the camp of legionaries… In each of the spaces we will be able to see how some activities are carried out. We will be brought back in time. In the streets citizens from Guissona wander as patricians and plebeians enjoying performances as the sale of slaves, gladiator fights and the parade of the Roman army.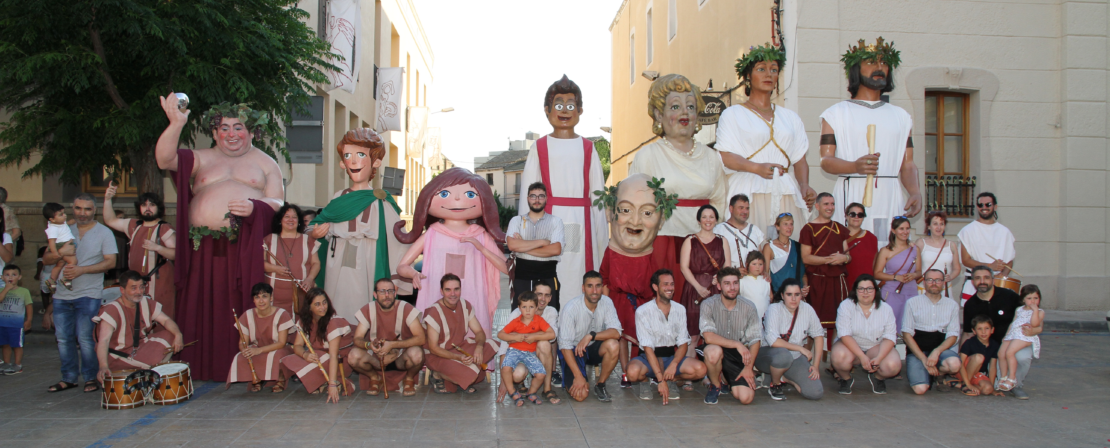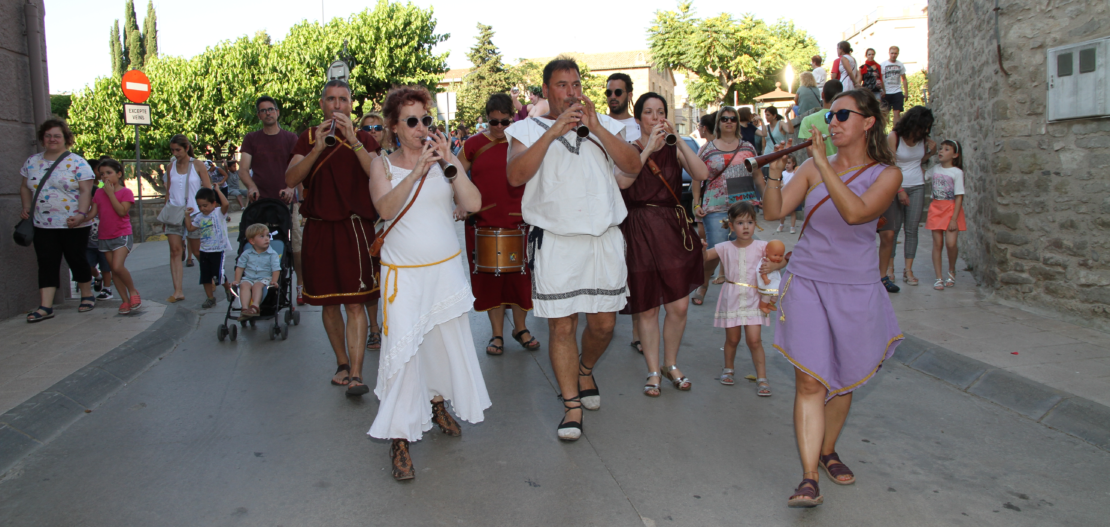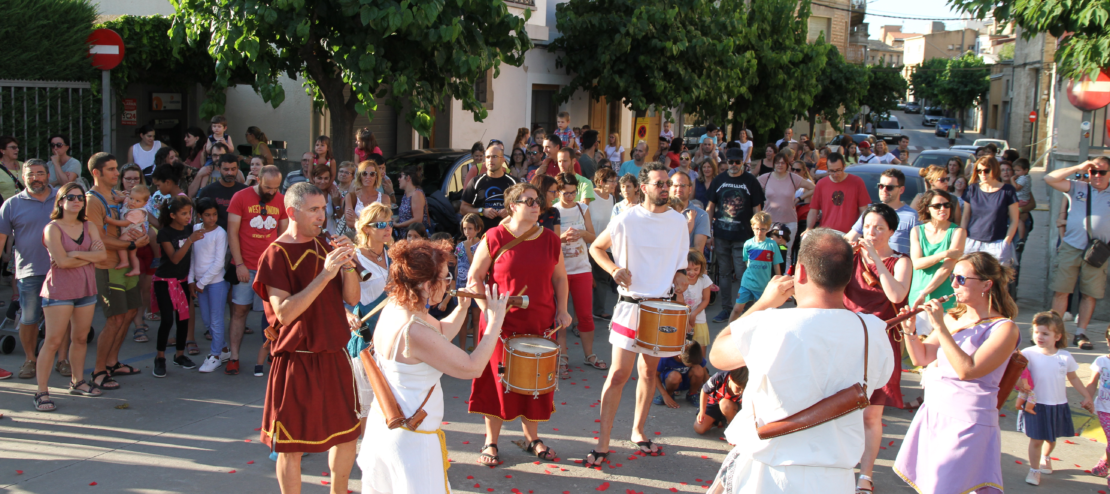 Along the day Cesar and Cleopatra together with their assistants will mix with patricians and plebeians amongst the parades and stalls. They fill the Roman Market with glamour and colour and you will be able to find there all sorts of products with Roman roots.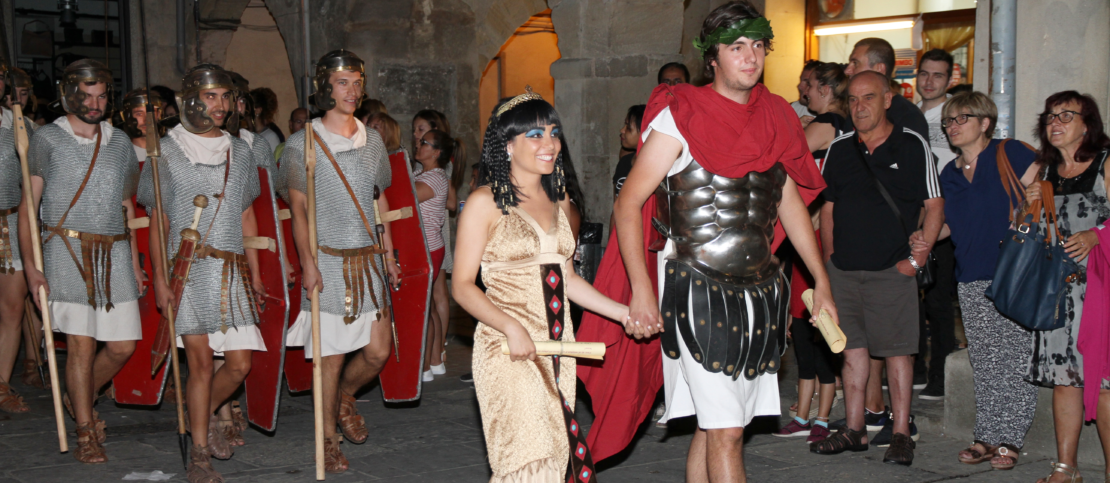 Since 2003 the evenings of the third week of July are full of cultural activities.
In the afternoon we can already find events for children, from parades with the "gegants" dressed as Romans to workshops for the youngest.
At ten o'clock in the evening everybody can enjoy some cultural activities: theatre, music, cinema and even a Roman dinner in a completely Roman atmosphere takes place during the week. This last event closes these "Capvespres a la romana" and marks the beginning of the Roman Market which is celebrated the next Saturday.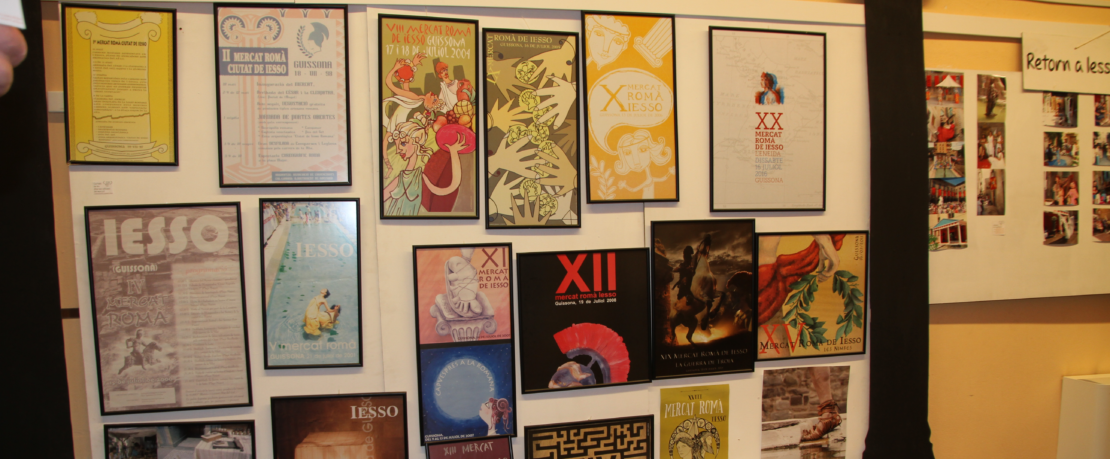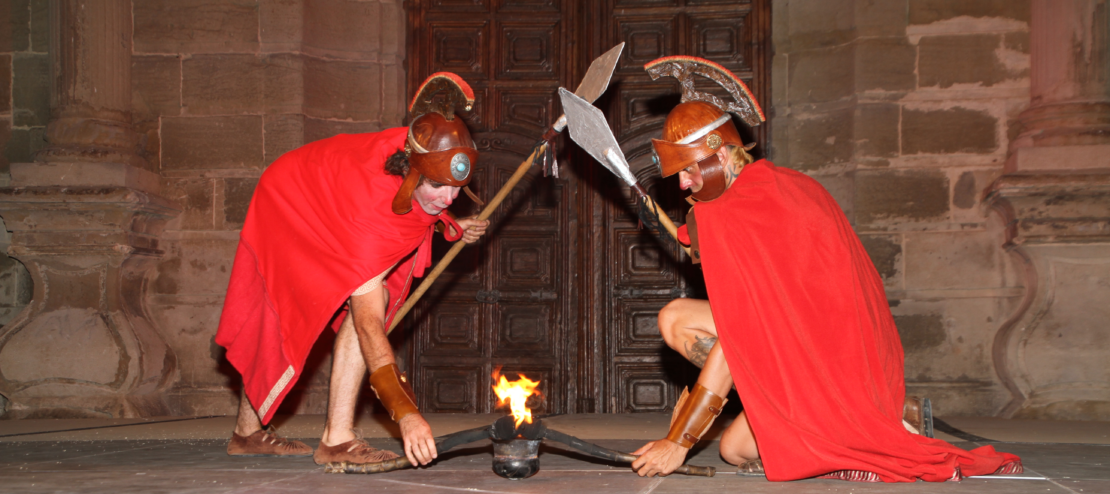 Further information: Mercat Romà